VACANCY
2 project managers
1 financial expert

Cross Border Cooperation Office Calarasi for the Romania Bulgaria border wants to hire full time expert in its Călărași Office (Romania) to complete its team, as follows:
a) Project Manager – 2 positions located in Calarasi, Romania (codes: MPTE01 and MPTE02);
b) Financial Expert– 1 position, located in Calarasi, Romania (code: FECH).
APPLICATION PROCEDURE
The personal application consists in an English detailed Curriculum Vitae and should include the following references:
1) The vacancy code for which is applying (namely MPTE01/MPTE02/FECH);
2) E-mail address for communicating the results of the recruitment process.
Please observe that the requirement conditions for the three positions, MPTE01, MTPE02 and FECH are different! Based on the personal application, the recruitment committee will select the candidates who meet the recruitment conditions.
Until or during the day of 19th of July 2019, the candidates placed on the short-list will be informed by e-mail, about the result and invited to the interview. Also the candidates that will not be "accepted" will be informed by e-mail.
Attention!!! The knowledge of the "accepted" candidates in the fields of their expertise will be assessed during a written test and interview (based on the bibliography of the current selection process) that will be organised on 24th of July, 2019.
The short-list with the "accepted" candidates will be posted on the www.interregrobg.eu and on www.calarasicbc.ro until or during the day of 19th of July 2019.
SUBMISSION OF APPLICATION
The application should be sent by e-mail at hr@calarasicbc.ro address, in accordance with the application procedure mentioned above.
All applications submitted within the deadline will be acknowledged.
Applicant data will be managed according to the Romanian Law on Data Protection 182/2002 and in accordance with the Regulation (EU) 2016/679 of the European Parliament and of the Council of 27 April 2016.
APPLICATION DEADLINE
17th of July 2019, hour 1600.
Only those applications submitted before the deadline of this vacancy announcement will be eligible for consideration!
INTERVIEWS
The interviews and the written tests with short-listed candidates will be held on 24th of July 2019, in our offices, Chiciu area, Călărași County (please check the attached map).
Location map JS/CBC ROC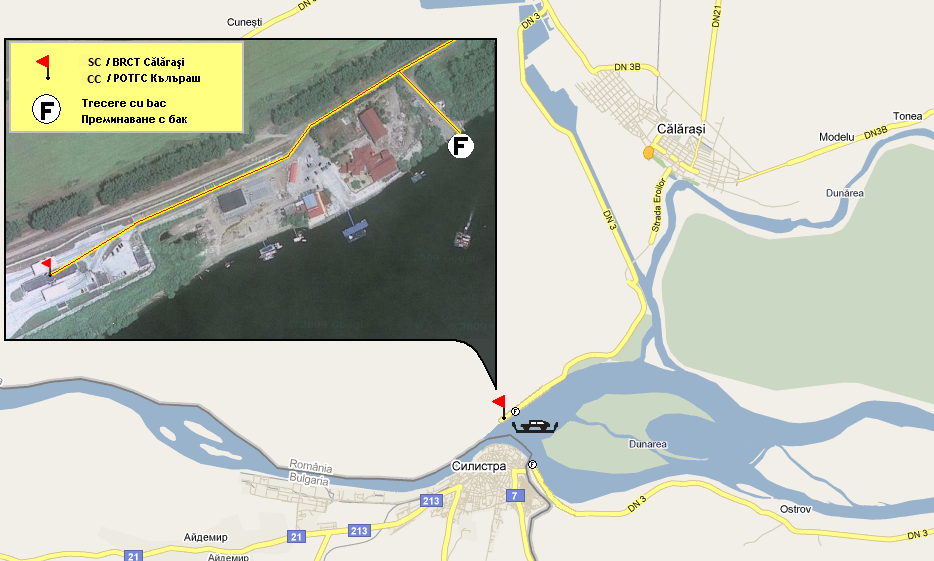 TERMS OF EMPLOYMENT
The positions will be contracted on behalf of the Cross Border Co-Operation Regional Office Călărași for the Romania–Bulgaria Border.
The positions are fulltime equivalent, based in Calarasi and governed by Romanian labor law.
CONTRACTING PERIOD
The selected candidate should take up the assigned position starting as soon as possible.
Successful applicant will be employed by the CBC ROC and will be granted a 12 months contract. For 30 working days the new employee will have a trial period.
The details related to the conditions for the recruitment process and to the bibliography is available at www.interregrobg.eu by accessing the links below:
CONTACT
For details related to the conditions of recruitment process, the bibliography etc.: CROSS BORDER CO-OPERATION REGIONAL OFFICE CĂLĂRAȘI FOR THE ROMANIA – BULGARIA BORDER headquarters, Mr. Petrus Alexandru CIOCARLAN – HR Department.
Phone no: +40 242 313.091, or by e-mail address hr@calarasicbc.ro